BARK BUNDLE SNACK - Almonds, Sea Salt, Cranberries in 70% Colombian Chocolate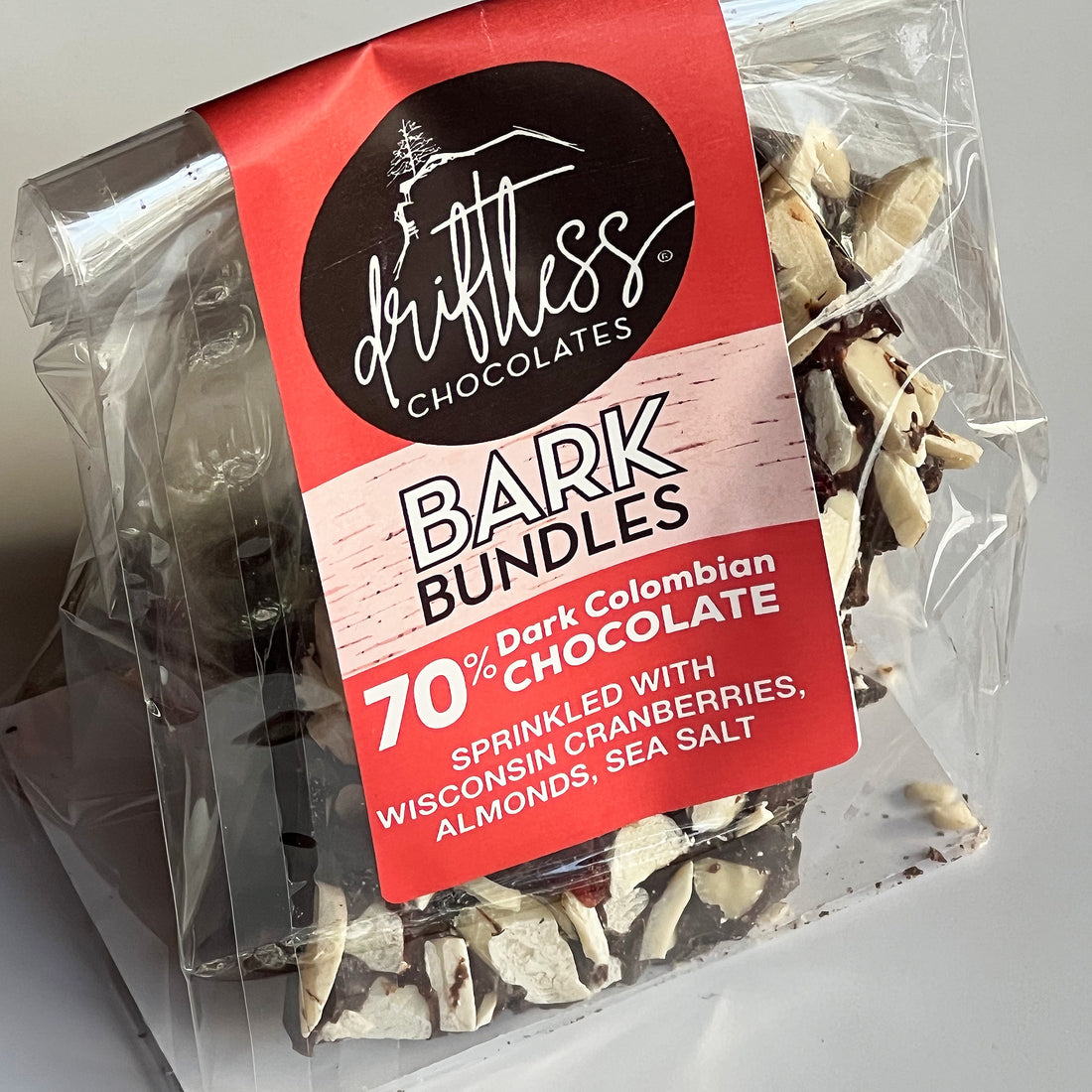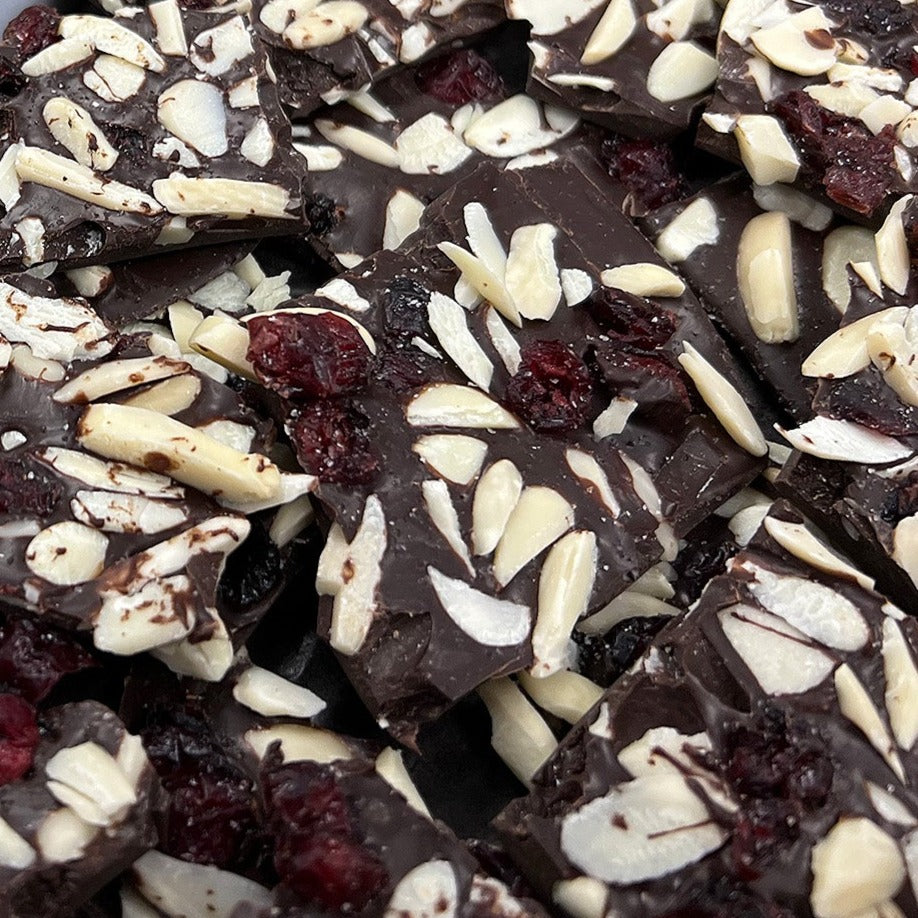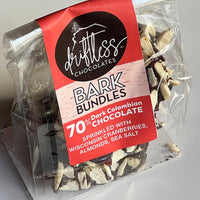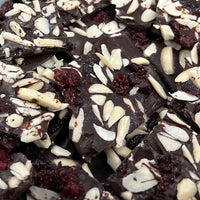 BARK BUNDLE SNACK - Almonds, Sea Salt, Cranberries in 70% Colombian Chocolate
A favorite to share with friends!
Almonds, Sea Salt, Cranberries in 70% Dark Colombian Chocolate
Dark, salty and tantalizingly tart! Created with single origin 70% Colombian chocolate. This dark chocolate actually tastes darker when it contrasts with tart Wisconsin dried cranberries, sea salt and roasted almonds. My or my, that's good!
Driftless Chocolates will have these wonderful chocolate treats delivered right to doorsteps throughout the United States. 
Chocolates ship on Mondays, Tuesdays and Wednesdays for delivery before the weekend. If the destination is above 70 degrees Fahrenheit chocolate may melt, even though it arrives within two days, and is thermal packed. We take every precaution to ensure it arrives in tiptop condition in how we send it; we just cannot guarantee its journey and how quickly it is received.
Share